Content marketing is said to be the only kind of marketing left. This statement is from the godfather of modern marketing, Seth Godin. Content marketing needs to come from a sincere place of desiring to add value to customer's lives. Godin adds that people recognize it when they are just being marketed to.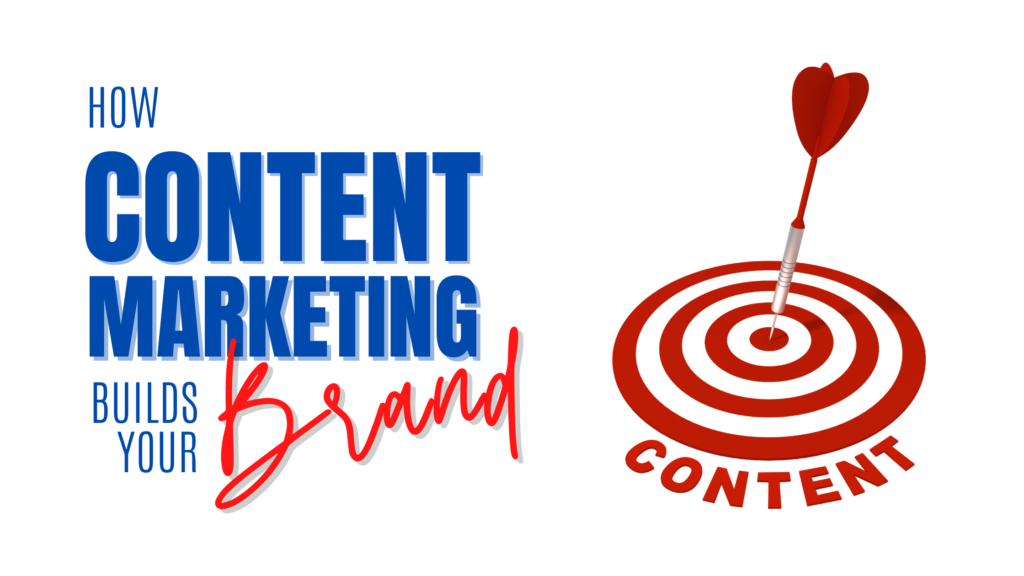 As The Content Marketing Institute describes it, content marketing is a strategic marketing strategy that targets "creating and distributing valuable, relevant, and consistent content." The purpose is to draw and retain a targeted audience for the purpose of conversion.
How Content Marketing Builds Your Brand in 2021 Click To Tweet
No matter what kind of website you may have, your users deserve great content from you. Whether it is a blog, a promotional, a social media post, an email, always think about producing high-quality content that resounds who your brand is and resonates with the audience you are targeting.
Good Content is a Pillar for Content Marketing
Good content marketing isn't just about web design, ads, and specific online marketing strategies.
People are searching online for something they need or want, and they will most likely trust only those sites on the first page of SERP (Search Engine Results Page). But to rank in SERP, you need to do more than use the right keywords. You also need to produce great content. Good content encourages readers to dwell in your site, engage, and hopefully sign up or come back for more.
You have about 10 seconds to make a good impression with your audience, so you need to make every second count. Compelling titles, stunning images, readable text, mobile-friendliness, and good UX/UI design makes for good content.
All these indicators and more are necessary for your content to be technically considered good content. Search engine bots also check factors like bounce rates, dwell time, backlinks, reviews, impressions, and the like to consider a content good.
Search Engine Optimization (SEO) helps you gauge how your content marketing strategies are doing. Another good gauge is your revenues. If your content is not converting, then you need to re-evaluate your content.
It is why good content is a pillar for successful content marketing. There are no shortcuts to it, no beating around the bush. Make your content high-quality if you want to make the most of your content marketing strategies.
Brand-Building Strategies with Content Marketing
1. Build Clustered Content
HubSpot's blog hit considerable traffic plateau in 2017. Their team restructured their blog into topical clusters after discovering search and content macrotrends. Together with a search insights report, this content overhaul boosted their traffic by 25% and SERP ranking on two million keywords.
When building topic clusters, ensure that every cluster focuses on all the ways people look for that topic.
Topic clusters optimize content marketing strategy by grouping all potential keyword research and search intent variations under the main topic.
Start with a pillar page with content on your goal keyword. Your cluster (or subtopic) material should branch out to similar yet more precise topic angles—an internal link framework clusters the pillar page and all associated content.
2. Gain Topic Authority by Adding Multimedia
Adding visual content like images and videos, infographics, podcasts, and the like increases your content value and improves your SEO rating.
A high SEO ranking will boost your business because you increase potential subscribers and customers on your site.
Developing subject authority and introducing the right multimedia content, you maximize opportunities to rank.
Check what appears on different search engines for the specific set of keywords to target.
If you see videos on the competitor results, and you don't have that, you're an immediate disadvantage. The competitors also get more keyword platforms, such as Alt Tag and image description, where you can inject secondary keywords and phrases.
3. Provide Meaningful User Experience
More than rankings, target to bring meaningful customer experience. You always need to aim to give your readers quality content that adds value to their lives.
Produce original content fit for your niche. Your content needs to be convincing, entertaining, and exciting enough for click-throughs, more extended views or dwell times, as well as social sharing.
The reality is content marketing is worth the investment because it drives brand awareness.
Try these trending non-search-based strategies for your content marketing campaign:
Release first-hand knowledge content: polls, consumer research analyses, focus group findings, and other UGC and feedback-based content.
Charts, Graphs, and Infographics: publish new trends and data via an infographic, chart, or graph. These content forms also build backlinks to your site.
Develop your backlinks: With powerful backlinks, you can boost your site's authority and make a name for your brand as an industry leader.
Share the posts: social media marketing boosts your brand authority, online presence, and also click-throughs. It is why sharing your content on cross-platforms is essential.
When your content does not engage much on one platform, you can try sharing it on other digital platforms. Sometimes, what does not work on Facebook may work on Reddit or a forum site.
If the content is struggling, you can revise it and see if it fares better. Also, consider repurposing them into an email campaign. No content goes to waste.
Publish relevant and customized content: Personalization is essential. Adapt your content based on your target audience's search intent. Integrate personalization tokens in your webpages to improve your content.
Optimize content: Emphasis on historic content optimization. Keep content up-to-date and update all data you used.
4. Publish Content with Intent
Publish content with intent. Create material that meets people's needs to attract needed traffic for your site. Focusing on delivering high-quality content is better than publishing numerous thin content. Thin content is a risk, especially if your thin content appears spammy.
Your content must be relevant to what you are doing and what you are as a brand to impact your audience directly. It guides you in generating the kind of content that benefits your audience and your brand.
5. Publish Fresh, Updated Content
Consistently publishing fresh content gives your website high index scores in search engines, influencing your SERP rankings and increasing brand credibility.
Check your content frequently. Update obsolete content, and edit any image or video that may seem outdated as well.
You can use photo-editing apps or video editing tools to create original images and videos to improve the content you created.
6. Create B2B Content
B2B sells products to other businesses for their production and operations needs and consumer resale.
Many B2B content marketers use blog posts, white papers, quizzes, or trivia to develop leads, create brand recognition, customer loyalty, and boost marketing activities.
7. Make Use of Personalized Marketing Content
Personalization can boost marketing strategies significantly, like in the case of personalized opt-in ads. With personalization, you can create niches in your target market and dramatically increase brand engagement.
For instance, if your niche discovers a product useful to them, and you happen to have that product, automatically customize opt-in ads.
Data-driven segmentation lets you change your communications to push goods and services more effectively to the right customers.
Amazon delivers personalized newsletters so excellently because they collect massive data on their consumers' behavior and buying history on their site.
Their users get an invitation based on their buying experience, their first name, and product suggestions.
Amazon masterfully capitalizes on personalization. Its AI chat assistant, Alexa, is the clear embodiment of its dedication to personalization strategies. Through Alexa, Amazon can push goods further to its customers, specific to their buying intent.
Conclusion: Content is Still King, But Consistency is Queen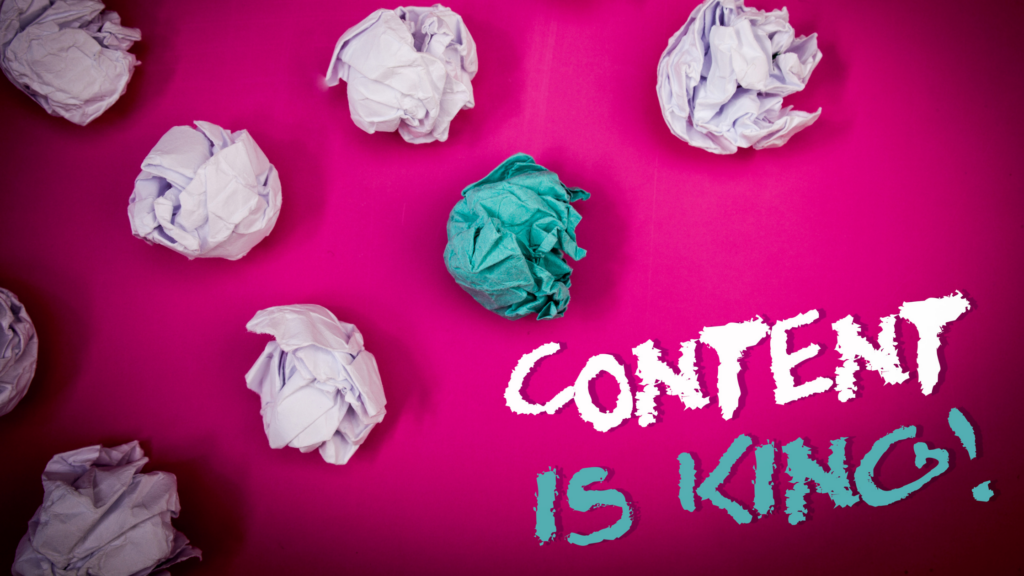 Since more and more businesses are moving online in this new normal economy, you should improve your content marketing strategies in 2021.
Micro-SaaS companies, for instance, can compete with established SaaS companies just because they optimize content marketing to their advantage and focus their efforts on geo-specific demographics.
Brand-building becomes easier, more targeted, and extra proficient. Remember that it is not about churning several articles in a week, which can be quite overwhelming for startups and small businesses. Consistency is just as crucial as creating good content.
You can focus on quality content that has all the right factors to help you rank in SERP. Maximize that content in multiple platforms and for as long as possible through updates in your content or enhancements.
With smart content marketing efforts, businesses can build an excellent link building strategy, get more ROI, and see their brand's online presence get stronger. Strategize well to take your content marketing strategies to a higher level, so your website takes on 2021 headstrong.
Recommended Read:
10 SKILLS EVERY DIGITAL MARKETER NEEDS IN 2021
15+ MARKETING TOOLS & TIPS FOR AMAZON AFFILIATES
5 BEST ONLINE DIGITAL MARKETING COURSES IN 2021
General FAQs
What is brand building in marketing?
Brand building is the process of generating awareness and promotion of the services of a company through direct advertising campaigns or through sponsorship. Brand building strategies bring consumers closer to the brand and provide value for them so that they can know, feel and experience the brand.
What is good content marketing?
Content marketing is a strategic marketing approach focused on creating and distributing valuable, relevant, and consistent content to attract and retain a clearly defined audience — and, ultimately, to drive profitable customer action.
What are the benefits of content marketing?
TOP BENEFITS OF CONTENT MARKETING:
– Boost your SEO and traffic.
– Establish E-A-T.
– Create brand awareness.
– Let your brand personality shine through.
– Connect with your audience through multiple learning formats.
– Fuel your social media and PR results.
– Support your audience throughout the conversion funnel.