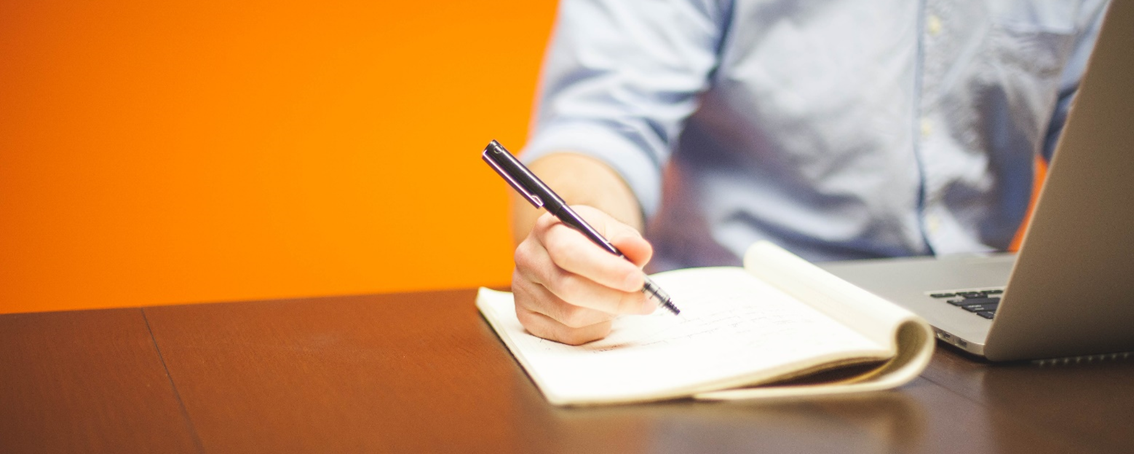 Unlike other sectors, there is very little data on the profession of freelance writer.
How much do you charge? What tasks does it perform?
These and other questions are very recurrent in forums and social networks. However, the answers are usually very diffuse and it seems that no one speaks clearly about it. 
Eva Sanagustín conducted a survey on the subject and these are some of the conclusions that we reached with the data in hand.
FREELANCE EDITORS IN SPAIN
The content that is written the most are blog posts. It is done 71% and 59% is framed in a content plan.
Some 59% admit to having done some free work. Some freelance writers say it's worth doing some work for free if you gain visibility, it allows you to learn or help those who need it.
The content that is written the most are blog posts.
Click To Tweet
HOW MUCH COWS A FREELANCE EDITOR
The freelance editor earns an average of 1,567 euros per month.
This figure can be striking. Especially bearing in mind that the average salary of a self-employed in Spain is 751 euros. However, this figure must be grasped with tweezers, since Eva Sanagustín herself tells us:
"To calculate the average salary of a freelance writer in Spain, I have chosen to use the salaries of each participant (based on their volume of pieces, words and rate per word). Thus, the highest value is 8,333 € / month, the lowest of 27 € and the average is 1.576 € per month. In other words: some can live on what they write and others can not.
Related articles: 10 Golden Rules For A Community Manager
To earn 1,576 euros, freelance writers write – on average – 32 pieces a month of about 707 words each.
The average rate indicates that you charge 41 euros for every 300 words.
EXCLUSIVELY FREELANCE EDITORS?
No. At least mostly.
61% of the respondents perform Community Manager tasks in addition to their writing services. 14% offer translation services and 25% of image / video creation.
US & UK CONTENT EDITOR
The Salary tool for the US and UK has been available for a few weeks now. This tool allows us to know how much we should charge according to our job.
I used this tool to know how much an editor should charge in the US and UK. And the result is the following …
CONTENT MANAGER
United States: $ 60,000 per year.
United Kingdom: £ 32,000 per year.
COPYWRITER
United States: $ 55,000 per year.
United Kingdom: £ 27,000 per year.
As you have already seen, the salaries offered in the US and UK are much higher than what is currently (on average) a freelance copywriter.
Although some professionals reach the figures they offer in these countries, many charge a significantly lower figure (which makes the average so low in comparison).
JOBS RELATED TO THE CONTENTS
Do you not know the jobs that a freelance copywriter can choose? 
The most popular are:
CONTENT MANAGER
Content Manager is responsible for managing content.
Its work focuses on documenting and following the current situation of the sector for the creation of contents for the communication of the mark (posts, ebooks, promotions, etc.).
Related articles: The 10 Commandments Of A Community Manager
COPYWRITER
The copywriter is in charge of writing the copy and copyrights. In many occasions it is also who develops the idea or concept that will end up becoming the advertising piece.
CONTENT STRATEGY
It is in charge of planning the contents to fit the objectives of the brand.
EDITOR
He is in charge of coordinating the editors or Content Managers. Its mission is to ensure that all content has the style and quality required.
CONTENT WRITING REFERRALS
In Spain there are some referents of content writing. If you are interested in learning more about this profession, I recommend that you begin to follow their blogs. 
MAÏDER TOMASENA
Maïder defines himself as a web copywriter, specializing in teaching writing to sell on the internet.
In your web you will find very interesting information if you want to become a web editor.
EVA SANAGUSTÍN
Eva is the largest expert in Spanish-language content marketing. Author of several books, in her weekly newsletter you will find articles essential to learn about the trade.
ROSA MOREL
Rosa has been a copywriter since 2009 and specializes in travel and luxury. Professor of copywriting and author of a YouTube channel essential for all those who wish to start as freelance copywriter.
TERE RODRIGUEZ
Tere writes from Australia, but is understood without the need to learn English. Write in the magazine Zen Digital, where you learn how to conquer your customers with your communications.
JAVI PASTOR
Javi is a copywriter. His website is one of the usual sites for all those who want to earn a living by writing. He is also the editor of The Writing Corner podcast, where he talks about copywriting and persuasive writing.
Related articles: Content Marketing: The Dream Team
DIEGO ARTOLA
Diego claims he hated selling until he learned to persuade. On your web you will find very interesting articles on copywriting and persuasive writing.
And you, are you a freelance writer? What do you think of the average salary of 1,567 euros per month? Do you offer more services apart from the writing? What are you referring to for those who want to start in this profession?