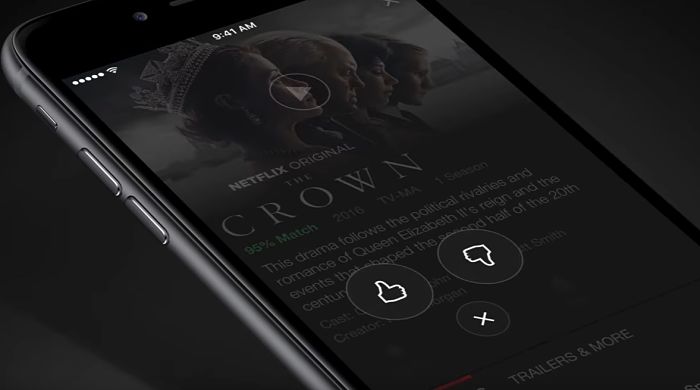 Until recently, whenever Netflix users watched a movie or series and wanted to give it a score or rating, they used the famous stars.
This has now changed as the company has decided to modify its content rating system. Instead of rating a movie or series with one, two, three or even five stars, users will now simply give a "Like" or "I do not like". 
Netflix users will now use the "Like" to rate series and movies
Although it is a platform for content streaming, this new way of assessing what users see is more like what is done in a social network. According to the company itself, this decision has been made with the intention of making it much simpler and faster for users to value a movie or series.
Netflix users will now use the Like to rate series and movies
Click To Tweet
In addition, this measure also intends the company to receive from the users an indication of the type of suggestions they wish to receive and which they do not. This new form of valuation in Netflix has been available since the beginning of April. So now users instead of using the stars to rate the content, will use a "like" to tell Netflix that they want to receive suggestions similar to the content they have just viewed.
If you use a "I do not like", you will be told to Netflix that you do not want to receive such suggestions regarding similar content. But that's not all, the new feature also means that when a user searches for movies, shows, shows, etc. on Netflix, the stars are not displayed next to movie titles and series.
Related articles: Patty McCord – The Woman Behind Netflix And Work Culture
In this case what will be shown will be only a percentage that will indicate to the user the probability that that content will like. In fact it will show a percentage that goes from 1 to 100 so that the user realizes that it is a content according to their tastes. Netflix has also said that this percentage is calculated using algorithms related to the likes that the user has shown when using Netflix.
This way each Netflix user will have a different percentage for each content based on their preferences. The company also indicated that during the beta phase it was shown that the "I like" and "I do not like", increased by 200% user interactions.
If you are a fan of watching series and movies online, this article with the best pages to watch movies online you will love. I recommend it to you!