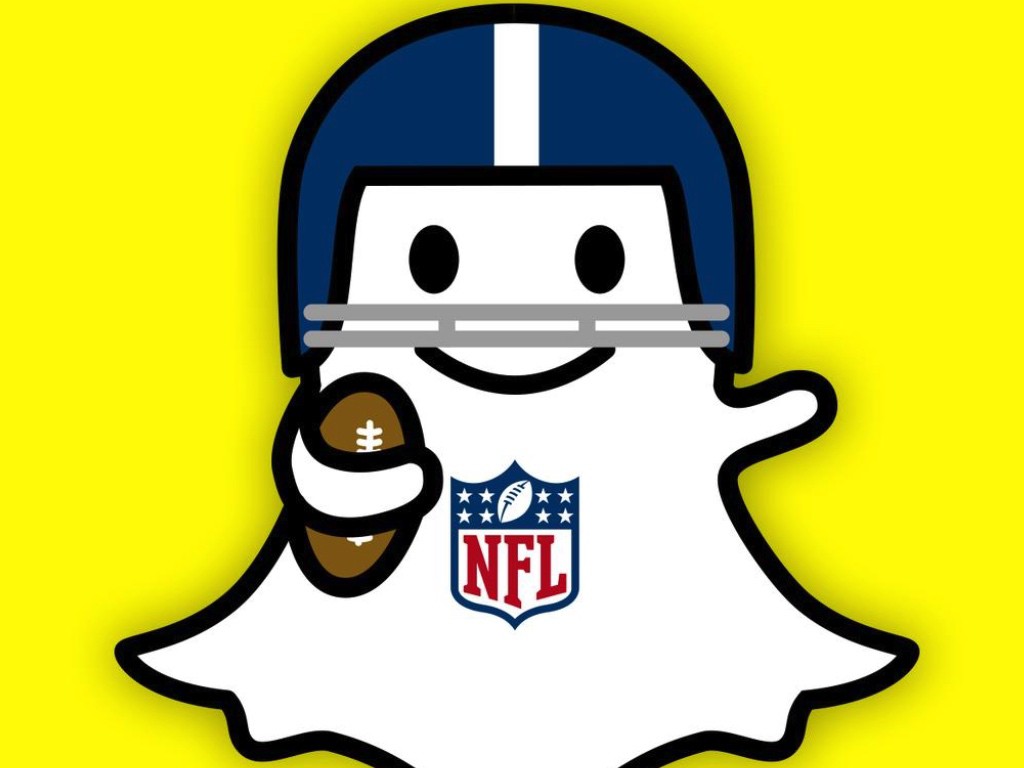 One of the most watched sporting events on the planet is definitely the Super Bowl, and companies like Snapchat, Facebook, Twitter, Pepsi, Budweiser, among many others, spend millions and millions of dollars to put their TV ads during the event.
However, from this year 2016, Facebook, Twitter and Snapchat are scrambling to become the second screen, the latter (Snapchat) only to ensure in advance pacts with big brands advertising.
Snapchat had at his side four big name sponsors like Pepsi, Amazon, Marriot and Budweiser
Several reports on the subject indicate that Snapchat had four great weight sponsors for the event, among which we highlight Budweiser, Pepsi, Marriot and Amazon. These brands have a presence assured in the event, although according to Sporttechie, the mobile application should share their income with NFL under the agreement signed at the beginning of the football season.

Source: thescore.com
With this bet, Snapchat seeks to be the second screen during the Super Bowl, which, in other words, means that companies must compete with the likes of Twitter and the new functionality or Facebook platform for sporting events: Stadium.
According to a report NewsCred, a survey conducted among users of Snapachat revealed that 54% use the app daily, 9 thousand photos are sent per second and 77% of them have already seen Live Stories. The report also noted that 30% of brands and US companies are planning to include in their related campaigns Snapchat Super Bowl.
Related articles: Snapchat Success In This 2016 – What Is That?
Snapchat agreement with the NFL was unveiled in September 2014
The marketing campaign will be more than Snapchat relevant to the various sponsors of the final of the National Football League or NFL. Companies like Pepsi, Marriot and Amazon, next to 30 brands, have had their outdoor advertising commercials during the transmission of the final. Each quota or "spot" in the Super Bowl broadcast by CBS in the US. UU amounts to five million dollars.

Source: patriots.clubs.nfl.com
Since September 2014, at the start of the season American professional football on a regular basis, Snapchat, the hand of the NFL announced their agreement publicly, so from that moment a large part of the games has a specializing in Live Stories section in which the videos that fans have recorded are displayed.
This is awesome – I love Snapchat!!… and You??