Creating content and publishing is not the end-all and be-all of your blogging journey. Your blog needs to be discoverable on the web. It needs to gain traction, not just with viewers but with other websites and blogs.
It is like being part of a big but knit-tied community. The more people know you and vouch for you, the more trustworthy you appear.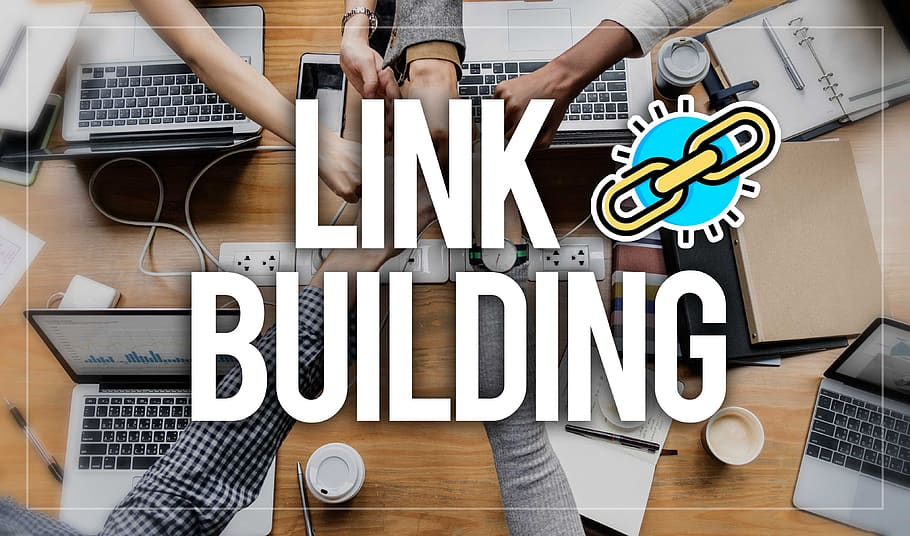 Backlinks are essential to the success of your blog. The more trustworthy backlinks you get, the greater the domain authority you achieve, and the more your site begins to rank well in SEO.
Almost everyone creating digital content does so for Google search engine. Take into account several variables that need to work seamlessly together to boost your SEO ranking.
Best Link Building Techniques for Newbie Bloggers Click To Tweet
One of these factors involves efficient link building. Backlinks lead to traffic, and traffic leads to conversions, and conversion leads to sales. If you want your blog to have impressive ROIs, work on your link building strategies.
The Impact of Link Building
· It is Google's key metrics to check a website's trust rating.
Your blog needs quality backlinks. Period. There is no replacement for quality backlinks. You can try shortcuts, but you will not optimize your content without robust backlinking embedded in your posts.
· Backlinks help determine SERP ranking.
SERP is also called the Search Engine Results Page that lists down the websites and pages related to a search query ranked from the top, and so on.
Every website and blog would want to land on the first page of SERP because audiences typically click only the first 3 to 5 links on SERP's first page. To assess the rank for a search query, Google looks for quality backlinks. It serves as a vote of trust for your content when links from other high-quality sites are funnelled to your site.
Google then uses backlinks to assess the importance of your website for unique keywords. If the links are located on non-relevant content pages, then the links are considered lower quality. On the other hand, if they are on a similar site to yours, then the links would be considered higher quality and more important.
With Google SERP, it is about relevance and not quantity. It is about being able to answer people's problems and make their lives easier. Content is important, but the content must be geared to a target audience to create the most impact.
· Quality over Quantity.
If you are new to backlinking, avoid getting random links in the search engines in your efforts to boost your blog's backlink scores. It does not matter if you swamp your content with backlinks. If they are not relevant to your keywords or your target audience, it is no good. Google will even see that as a detriment, spammy, and might altogether dismiss your website as SEO worthy.
You want quality links, a diverse collection of sources with relevant content. You want to make sure that the links come from trusted domains. The number of links should be growing at a steady pace over time.
Here are some tried-and-tested strategies for link building that newbie bloggers can use.
Link Building Strategies to Guide New Bloggers
1. Guest Posting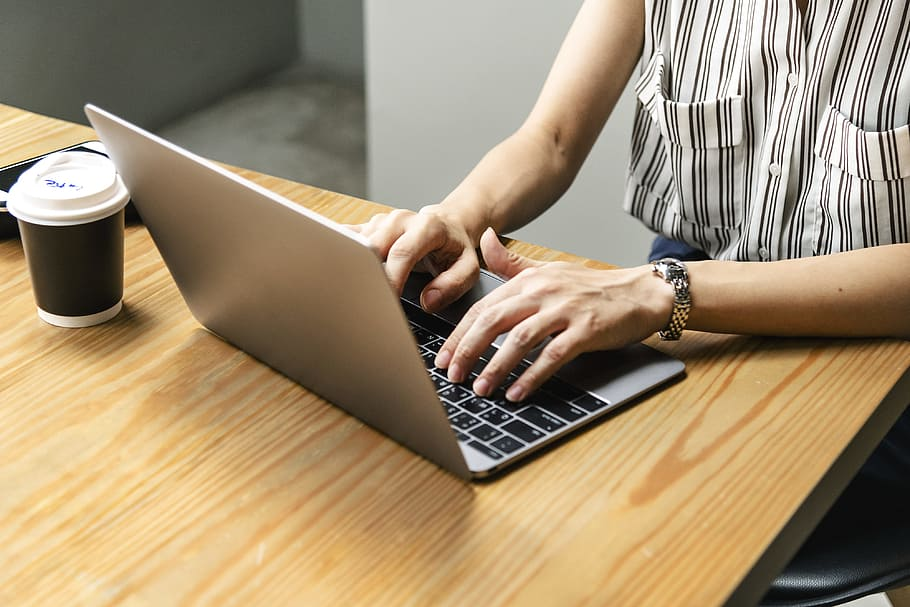 When you start and do not have that bankable reputation just yet, you may want to start with guest posting. Links become more active and fruitful when it is backlinked through guest posting.
Strike a deal with reputable blogging sites if you can write for them in exchange for backlinks. Conduct your research and outreach to find quality sites for backlinking purposes. They are out there.
Do not lose heart if you get rejected in the beginning. Research how to effectively write outreach emails that are compelling yet concise.
Prepare some sample materials so possible partners can gauge your content level and how useful it could be to their readers. Create valuable content that can attract links. Promote content to an ideal audience so that people see it in similar industries and niches.
Also, ensure that your website is protected from hackers and malware threats, or else, no reputable website will work with you.
2. Research and Analysis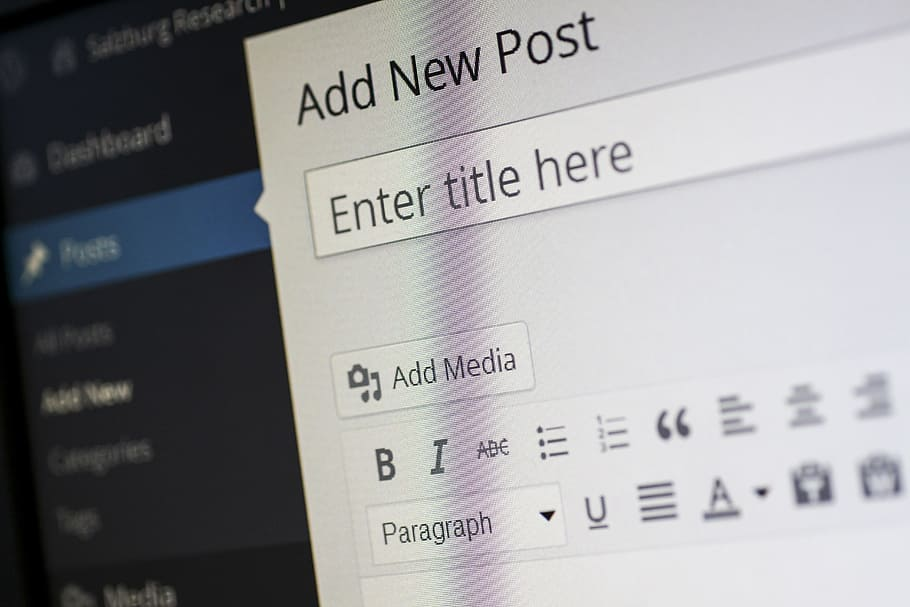 Use statistics, figures, and data to boost backlinks to your post. If you find high-0quality statistics that will be very useful to readers and even fellow bloggers, people would naturally link to your site. Many sites do this, so add even more value to your statistics by providing images, illustrations, infographics, and even video content.
Video content is highly-compelling and boosts engagements than any other type of media. So, even if there are many statistics out there, if people will find more value to your curation of updated facts continuously, people will link to your site and not others.
People will also share your information on social media without a problem if they know your blog post can help their family, friends, and other social media connections.
Select highly-linkable statistics and info. Time it well when to release these statistics. If you release a blog about the "Web Design Trends in 2020" release it at the beginning of the year so so it stays relevant longer. Releasing it too late will be a waste of good material.
Schedule a content calendar so you can optimize both your content and your chance to strike a lot of backlinks along the way.
Here is a good example of a blog filled with useful statistics from a reputable website (above 60 Domain Authority Score) and has 574 backlinks. It is also recently updated, so you can trust that the facts from the article are usable.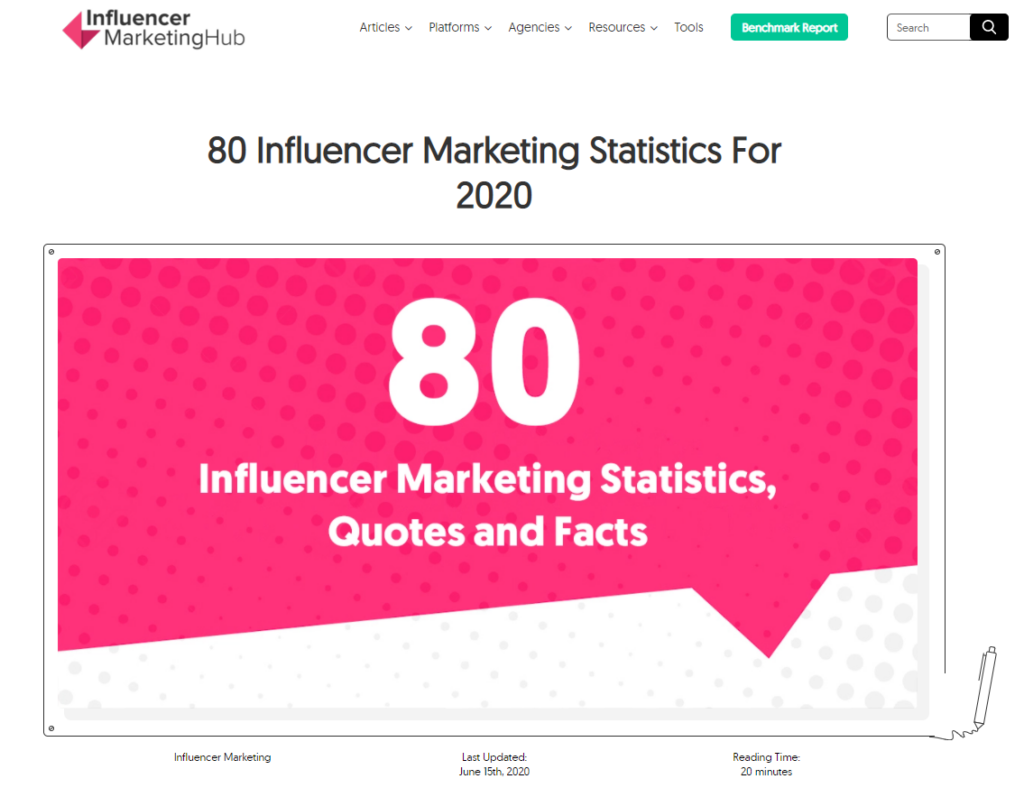 3. Create Strong Keyword Pages
For good SEO, you need to go beyond high-quality blog posts. It would be best if you also integrated keyword optimization that serves as web markers for people searching in the web and search engine algorithms about your content.
For keywords to be effective, they need to be something that people are already searching for. If it is not a trending keyword, both free and paid campaigns around your content will have difficulty taking flight.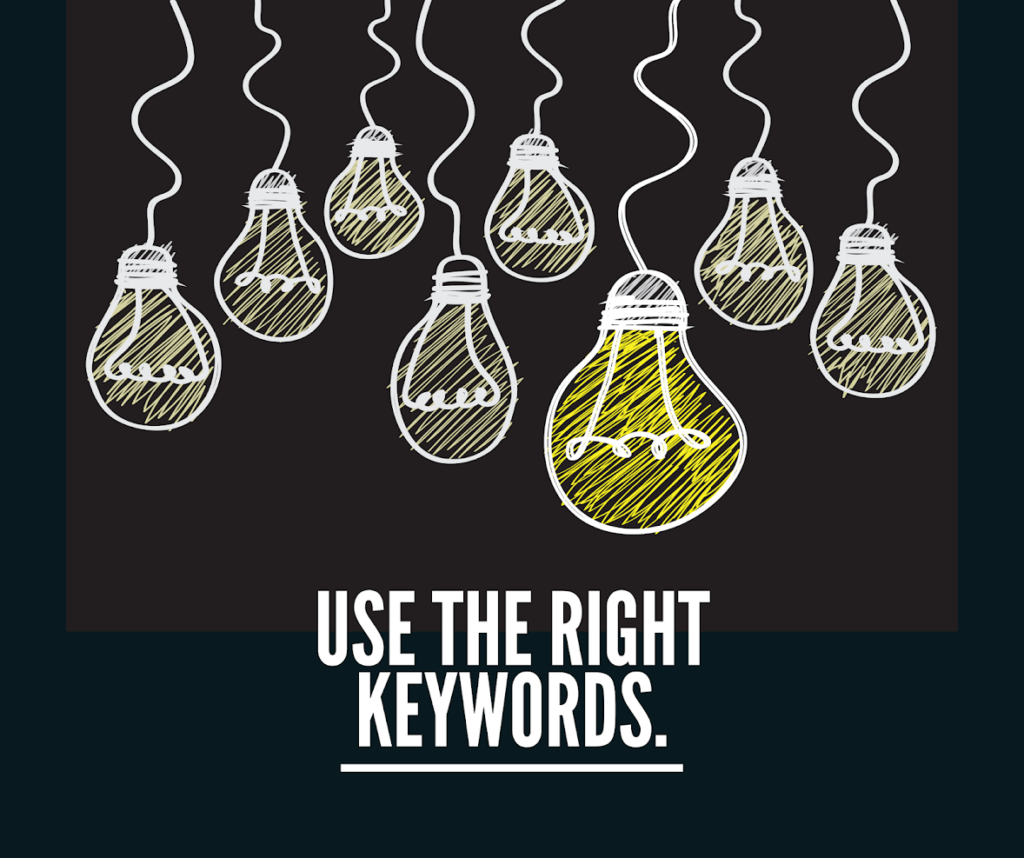 Incorporate strategic keywords at your Page Title, H1 and H2 titles, and so on and in your alt text, meta descriptions, slug, description, and URL.
For the body of your content, make sure you incorporate the main keyword in the first 100 words of your introduction. Mention it in different portions of the body, and reinforce them in your conclusion. Tools such as SEMrush Writing Assistant, Ahrefs, and the like can help you make sure you are using effective keywords. You are using them correctly throughout your content.
You do not want to overdo it with keywords. Keyword stuffing is definitely something of the past and is a cause for alert now with Google's algorithms. So when you create your blog, make sure it is keyword-friendly and use long-tail keywords to rank better on SERP.
4. Relevance over Appearance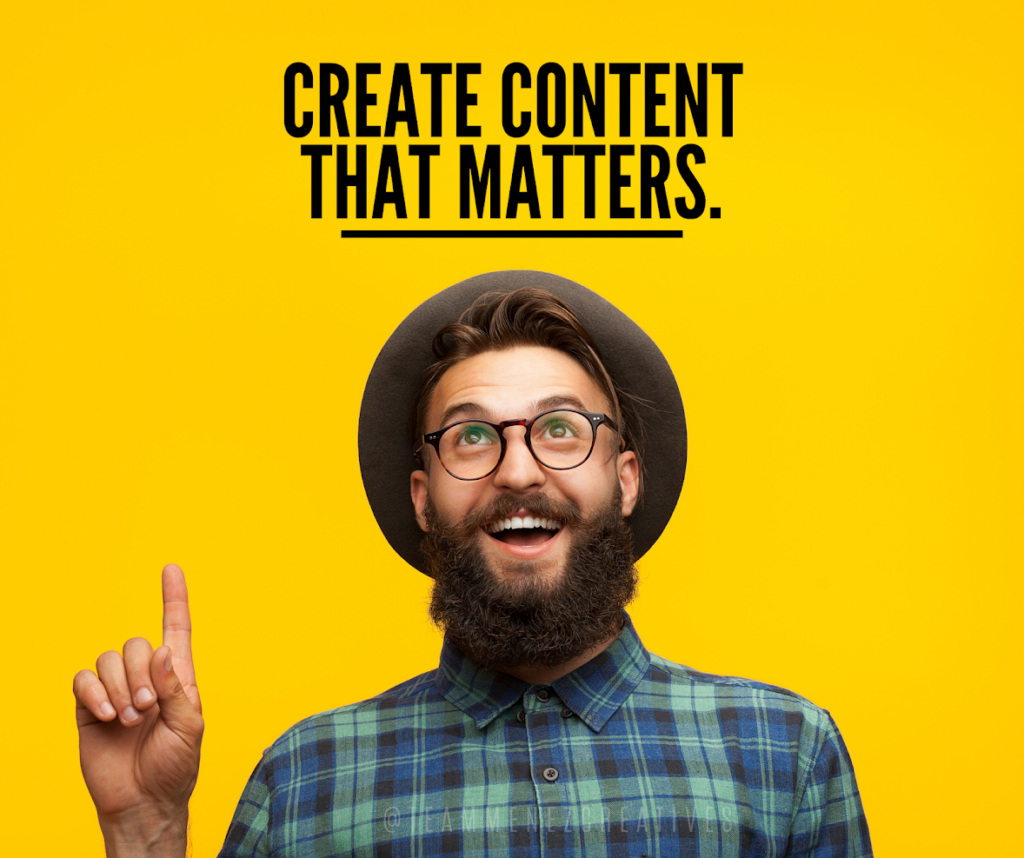 If you want to attract more links, make sure your content us relevant and useful. It does not matter if you used comprehensive words, or your content has many facts if those facts are not what people need.
It is where some bloggers and website content creators miss it sometimes. They think about what they want to say more than what the people need. Be keen on trends and see what problems are currently being faced by most readers where you can lend your knowledge or experience.
The formats that seem to draw audiences the most are list articles, statistics, how to's, and the like. Aside from being straightforward, the audience, who mostly skims through weeb content, immediately can see a snippet whether the content is relevant to them and deserves a closer look.
It is where CTR scores (Clickthrough Rate) come in. It is the rate at which people are clicking through your site from SERP. A good gauge of relevance includes Dwell Time (how long the reader stayed on your site), and Bounce rate (how quickly did they leave). The goal is your CTRs and Dwell Time rates remain high and even increase, while keeping your bounce rates at a minimum, as much as you can prevent it.
5. Broken Link-Building
Lastly, Broken Link Building is a very powerful strategy you can employ to build your backlinks.
You can start by finding a website that could link to you. You can then search for broken links on that website using your SEO tools, and inform the webmaster about said broken links. Then provide a better alternative by replacing those broken links with your blog links.
Yes, it takes outreaching as well, but link builders swear by this simple, yet very effective strategy.
6. Collaborate with Influencers and Experts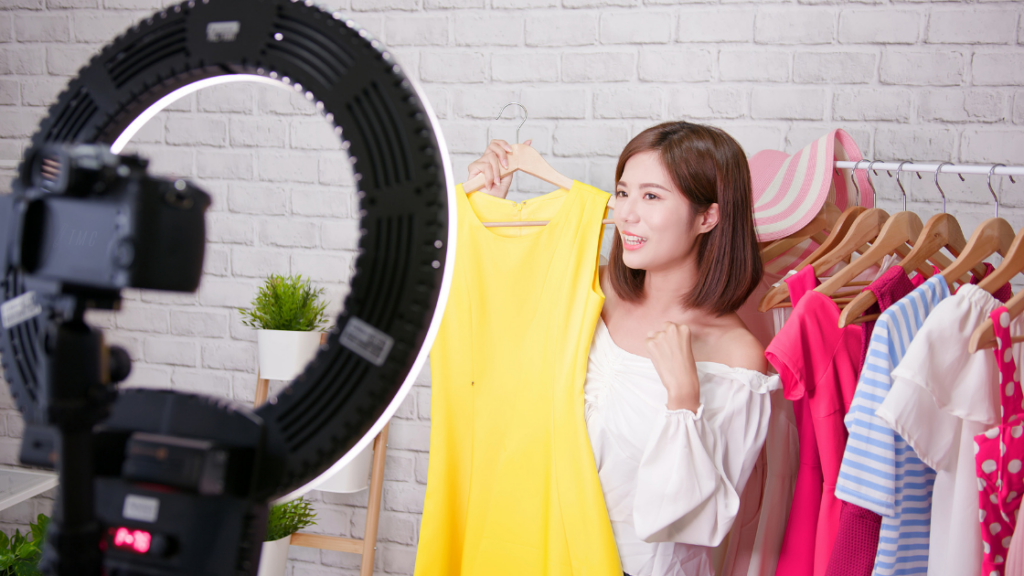 UGC is on the rise. UGC stands for User-Generated Content. With the rate of fraud and scams on the internet today, audiences look to fellow readers and audiences if they want to know more about your blog, your service, or your product.
Influencer marketing is steadily increasing because of this. You can optimize this marketing trend by researching and outreaching practitioners and influencers in your niche to collaborate with. You may opt for local influencers who have a stronger pull on your target demographic, at a cheaper cost than global influencers.
Local influencers are also more trusted by the community because they give a more "one-of-us" vibe.
You add value to your users' experience because your readers will discover more about topics they already find interesting. They hear opinions and views apart from yours, and they get to experience your product and service through the influencers you collaborate with.
Collaboration is such a trend that you see on various social media sites. Take advantage of this to attract more traffic and backlinks to your blog.
7. Build Organic Relationships
There is no replacing good, strong foundations such that organic relationship-building can give. Ads are great, but you do not know if you have built genuine and lasting relationships with most of your target audience after the paid campaign?
Organic relationship-building takes time, but the strength of links and relationships goes deeper and is more meaningful both ways to you and your audiences/partners.
Much of the links you get from these relationships are indirect. You can share other content from other bloggers you feel will contribute to your followers. Who knows, one of these bloggers returns the favor sometime in the future.
You can also expand your blog network by going to seminars, symposiums, and similar events where you will be connected to fellow bloggers and content creators such as yourself. If you are a newbie blogger, all the more you need to invest in this.
Get your name, your face, and your blog out there. Do not just let your keyboard do the talking. Personally, meet the community around your niche and start connecting. These connections can help build your backlinks grow with nofollow and dofollow links over time.
You can also get involved in popular forums like Twitter, Quora, and the like. You can include links to relevant blogs that can answer people's questions, WITHOUT being spammy. Again, build relationships organically.
You can also do other strategies such as social bookmarking, and joining HARO (Help a Reporter). Other avenues where you can get your voice out there and be part of answering people's needs, adding value to their lives.
Conclusion: Even Amateur Bloggers Can Build Links Like a Pro
Link building strategies for newbie bloggers might be daunting. That may be true if you do not know where to start. This simple guide can veer you to the right trajectory on your young journey as a blogger. Keep in mind why you began blogging in the first place–you wanted your voice heard because you probably believed that you have something valuable to offer to audiences out there.
Armed with that motivation, get yourself and your blog as much quality backlinks as you can. Never tire outreaching, networking, and building links. The more you get links, the bigger your platform gets to influence your niche and bring value to the lives of people searching for answers on the web.
Recommended Read:
COST OF BUILDING A WEBSITE IN 2021: A SHORT GUIDE
BEST BLOGGING TOOLS FOR PROBLOGGERS
20 CREATIVE WEB DESIGN TOOLS TO CREATE STUNNING WEBSITES
General FAQs
What is link building and how it works?
Link building is the process of getting other websites to link back to your website. Building links is one of the many tactics used in search engine optimization (SEO) because links are a signal to Google that your site is a quality resource worthy of citation.
How important are backlinks for SEO?
Backlinks are especially valuable for SEO because they represent a "vote of confidence" from one site to another. If many sites link to the same webpage or website, search engines can infer that content is worth linking to, and therefore also worth surfacing on a SERP.
What is a backlink strategy?
Backlink strategies have been an important part of online marketing for a long time now. They help improve your website's traffic, rank, reputation, and even relationships. Though the effectiveness of quality backlinks to your site has not changed, the methods in which you get them has.