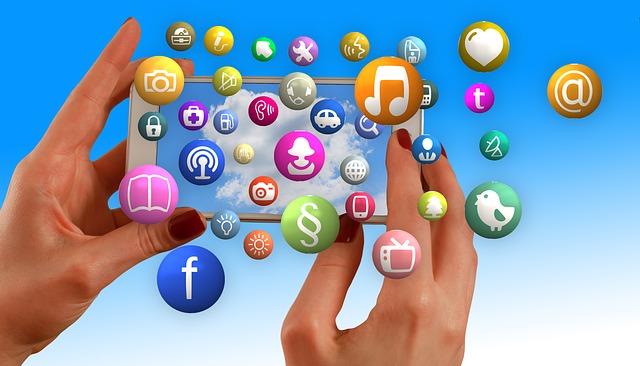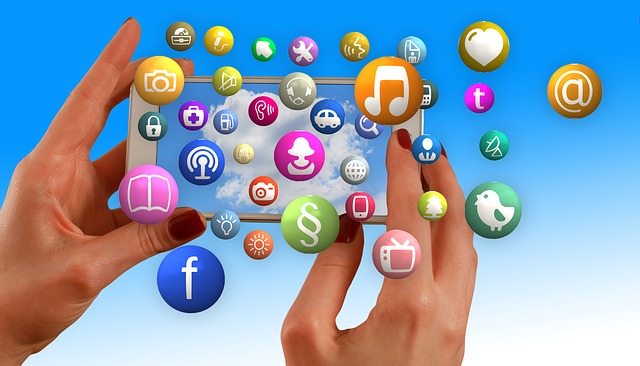 We know that in the digital age social media is becoming stronger as a source of information and recommendation of products and services. Some of the benefits of implementing effective marketing strategies influence is reach a wider audience, with the lowest possible cost and gain consumer confidence.
But..
What is the influence marketing?
It is true that in many ads, we have seen both our favorite actors, athletes and personalities reflected on billboards promoting a brand or product. However, the Internet and social networks have been around 108 degrees this practice. The idea is to use marketing influence as sponsor to outstanding personalities in the social media that are the promoters of your products and become brand ambassadors. It is the same concept as seek support from a famous, but using social media as a channel and organically.
Why it is so valuable to advertisers? According to an investigation by Sony, the study has shown that people are 5 times more likely to purchase if they are based on the recommendations of an influencer on social networks, compared to more traditional forms of marketing.
So how does the social listening to increase the attention of the audience? Social Listening is a very effective tool and its use has many benefits such as:
Benefit 1: Find your influencers
Social listening simply means read, analyze, and (most importantly) understand what your audience is saying about your brand, your competitors and your industry in social media.
Having clarified what the marketing influence, the following is to identify the relevant influencers for your brand. And the best way to do this is using the social listening. Social listening simply means read, analyze, and (most importantly) understand what your audience is saying about your brand, your competitors and your industry in social media.
Related articles: Pharmaceutical: The relevance Of #SocialListening
You can detect your market influencers for filtering by hashtags relevant to your industry and find the comments with the highest levels of engagement. This process is a hundred times more was simple with a social media listening tool.
The basic engagement metrics are the best reference point. Some of these include: likes, shares, retweets, favorites, pins, and any actions show that their followers actually read and are interested in the contents of the influencer.
The number of followers is useful, but mostly it is the engagement the key in this type of analysis because there are too many robots and fake profiles on social media that artificially increase the numbers of followers, but do not provide engagement, and so not so much buying power.
Benefit 2. Create partnerships
Once you have identified the influencers in your industry, your efforts should be directed to create relationships and partnership with these leaders social media. And how do I get it? There are several ways (sponsorship, free test products, etc.). The goal is not only that the influencer know your product or brand, also get it excited him, who are encouraged to use or test them and finally become your ambassador in social networks.
So you have to prove the worth of your product, the relevance the audience decide that influencer. This may be the most difficult stage, as the influencer not promote a product or brand without being sure that it is worth-and it risks losing credibility with your followers.
Benefit 3: Organic Scope
Once seated the relationship with an influencer who believes in your brand, you can take the organic scope of their social media through actions as we discussed earlier, sponsorships (product giveaways, free trials). Such activities are not only far more effective (in cost) than traditional paid advertising in social networks, but also produce a high conversion rate in terms of impressions.
This high conversion rate is due to a simple fact – you go from cold to warm engagement engagement. So, when an influencer recommends a product, the consumer automatically moves to a lower state in the purchase funnel. In some cases, the consumer influencers manage to pass through the funnel -from all product recognition to complete the purchase.
How to succeed in your marketing strategy influence?
We know that choosing the right partners and build alliances with them is a difficult task, but it is important to create lasting relationships that in the long term, boost brand recognition, and why not, your sales organization.
As you may realize, investment in social media listening tools to detect influencers and opinion leaders has become almost indispensable. The potential performance associated with these opinion leaders (or at least understand the competitive environment) has no comparison with the results you can get with traditional advertising.
These platforms will help you identify the influencers in your sector. To decide on the best option, they should be clear about the objectives of the campaign. How tight is the budget? Is the target you want to go? I want to reach the maximum possible number of audience or a certain group ?.
Once clear objectives and limits of the campaign, you can eliminate some options, shortening our list of influencers identified. And start with communication and partnerships that will take you to reach a wider audience. Please note that should show a genuine interest in your brand to ensure lasting relationships with them.
Remember that these analytical tools will help you monitor and know your audience more deeply, their behavior in social networks and the general feeling of their followers, levels of interaction etc. So you will determine if your activity is akin to your strategies and of course know the value you can give your brand.
Related articles: Use Geolocation And Indoor Location To Attract Customers To Your Business
We hope that it is clear why the use of tools of Social Listening can help you with your work. And you've used any of these tools? What are your strategies for identifying influencers?