Marketing and graphic design go hand in hand. If you want your marketing campaign to be successful, it needs to look exciting and intrigue people. This is where graphic design comes into play.
How Graphic Design Boosts Your Marketing Strategy
Click To Tweet
At the same time, you can have great graphics lying around, and nobody will notice. It would be best if you put them out there, and that's why marketing and graphics are a perfect combination.
The better your graphics are, the better the results of your marketing campaign will be. Of course, you need to ensure that the graphics are aligned with the campaign.
Graphic design services can be a bit expensive, but they are well worth it. Here is how quality graphics can improve your marketing overall.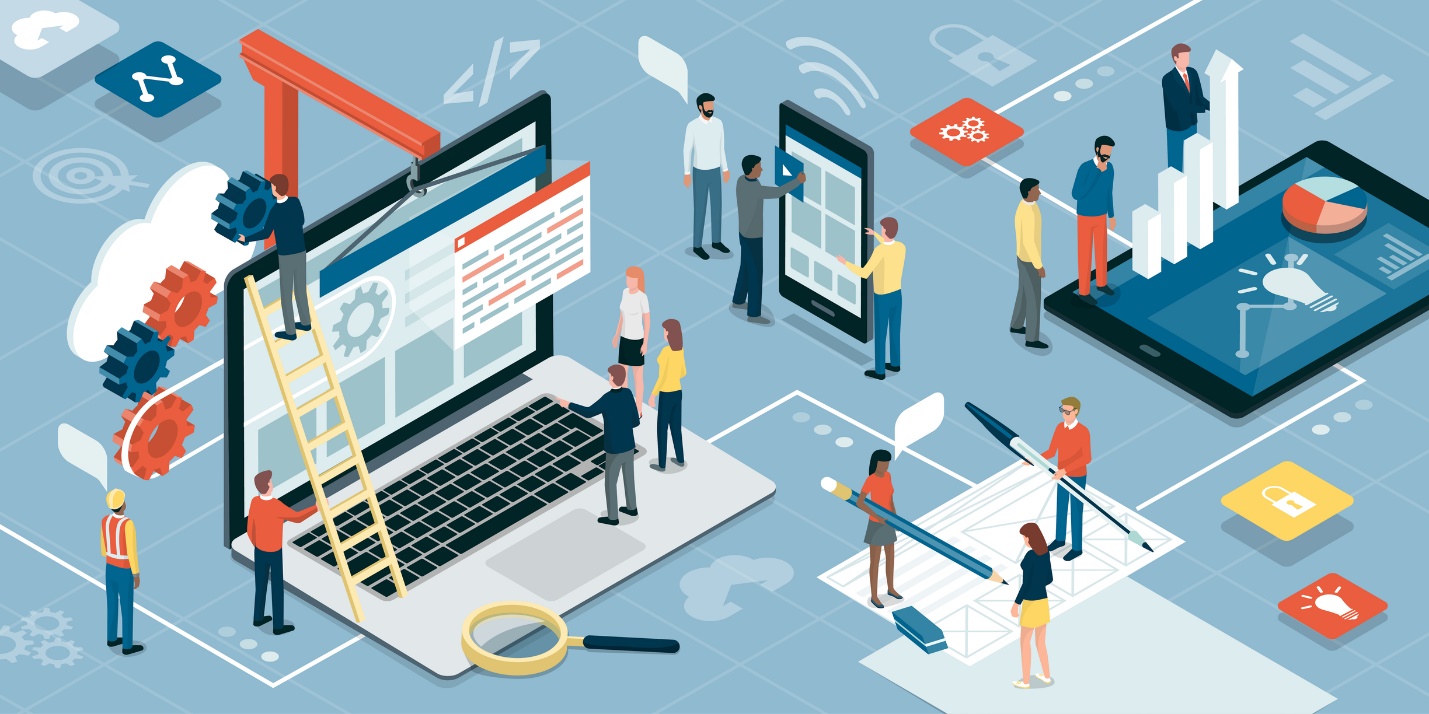 More Versatility
Companies often need to present their marketing materials on different platforms. For example, the company logo is always present everywhere. With a single logo version, you can't do it all, no matter how good the designer might be.
If a logo looks great on your site, it doesn't mean that it will fit in nicely on a print or some social media ad. Professional graphic designers will often create several versions of your logo so that your marketing team can switch between them, depending on their needs.
Recommended read: How to Bring Empathy into Your Content- Practice Effective Content Marketing
You want all your visuals to fit in perfectly in the environment you put them. This is how they will be more noticeable, intrigue people, and maybe encourage them to check out your brand, services, or products.
It Improves Your Website Overall
Any online business is probably a primary example of how graphic design enhances marketing. As you might know already, your website represents your business, HQ. It is your store and office in the digital world. When you have a well-crafted website, your business benefits immensely.
A fantastic visual presence will make people interested in your products or services. They will want to learn more about your business and engage with your brand. If your website has a high-quality design, this will reflect on your products and services.
Simply put, your visitors will assume that you work on your services and products as hard as you do when it comes to your site. Quality graphics on a website convey trust and build your reputation. Many people form their first impressions about a business through a website, and that's why design matters.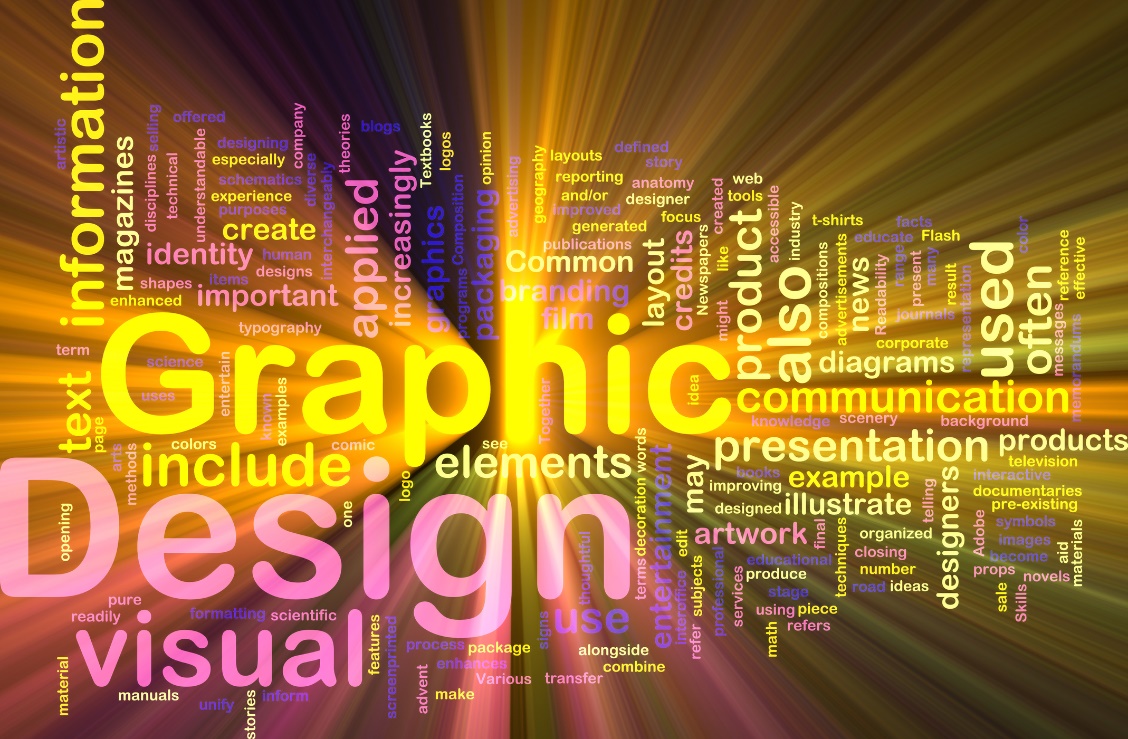 Better Looking Marketing Materials Equal More Successful Campaigns
No matter if you are advertising your products, services, or sharing your brand story, nobody will notice you if your marketing materials are poorly designed. There are thousands of companies competing online for the attention of their customers.
On the other hand, people are simply bombarded with tons of information daily. They've become skeptical of what they want to look at and give their attention to. If you want them to notice you, you have to put in the effort with some beautiful visuals.
Not only will quality marketing materials help your brand, but they can directly lead to sales. Ads, catalogs, infographics, brochures, flyers, and other marketing materials can lead to sales. It would be best if you made your advertisement stand out from the crowd and engage people.
Branding Your Visuals
One of the critical aspects of any brand is visual aspects. They need to be in line with the brand in many ways and represent it truthfully. For example, if your brand is about saving the environment, it should have green colors, nature, and other elements representing what you stand for.
Branding is critical in modern business. You are going up against hundreds of other companies. Your business needs to be memorable in some way. If not, people won't recognize your company, and they will hesitate to buy something from you.
Recommended read: Top 7 Reasons Why Digital Marketing is Essential after MBA
Graphic design can help you do this. It can help you showcase all of your visuals with your branding while providing consistency. For example, you can use your logo on different platforms and adjust it properly to preserve its identity while fitting in perfectly.
Creating Infographics
People are more responsive when it comes to graphics and photos compared to text. They are more interested and engaged in what they see. This is because our brain responds better to visual content. This is why so many companies use visuals to attract attention online.
One type of content that has spawned through these trends are infographics. They are visual but also allow companies to repurpose valuable information in a compact, visual way. They can be used for sharing useful knowledge and information clearly and with ease.
Various studies show just how engaging infographics are. They are also very shareable, and this is what makes them ideal for social media. One of the key graphic design services most professionals offer is infographic creation.
Creating a Template for Social Media
Various social media platforms such as Instagram, Twitter, and Facebook are often used for marketing. There are billions of potential customers using these networks daily. This is why companies can't pass on the opportunity to market on social media.
But social media can be limiting. You can't create posts that stand out from the rest. Luckily, this is where graphic design can help. For example, if you are creating ads to target your audience on Facebook, you can create graphics that make your ads memorable.
On the other hand, when you are posting daily, your posts should also be branded and polished. You can create various branded post templates for your business and switch between them. That's how you will become more memorable and boost brand awareness.
Bottom Line
Having a graphic design company by your side is essential. There is rarely any aspect of marketing that isn't tied to it. These are just some of the examples of how these two are connected, and there are many other ways graphics enhance marketing.
We understand that spending money on graphic design could seem strange because you won't see any initial results. But over time, it pays for itself.
General FAQs
What is graphic design used for today?
Graphic design can be used by companies to promote and sell products through advertising, by websites to convey complicated information in a digestible way through infographics, or by businesses to develop an identity through branding, among other things.
What are some examples of graphic design?
Examples of marketing graphic design:
1. Postcards and flyers.
2. Magazine and newspaper ads.
3. Posters, banners and billboards.
4. Infographics.
5. Brochures (print and digital)
6. Vehicle wraps.
7. Signage and trade show displays.
8. Email marketing templates.
Is graphic design a good career?
Most any business could use the skills of a great graphic designer, and since so much of the job is digital, remote options are plentiful. As you gain skills and experience, you become more marketable as a designer and can find more niche opportunities like front-end development or user experience (UX) design.