Thanks to current realities and the ever exploding media growth, a video has become a critical component of marketing efforts, with huge recorded successes and breakthroughs. 
On average, businesses publish close to 20 videos on a monthly basis and on the other end, more and more consumers are taking to the increasing and diverse video content published by those businesses. Here are some figures that show this:
About 79% of internet users in the US watch online videos
Between 2012 and 2016, the number of online video views increased from about 170 million to over 210 million
85% of consumers say they would like to see more video content
How Brands Exploit Video Marketing Infographic Click To Tweet
As expected, things are not slowing down; rather, marketers are increasingly adopting video marketing strategies to increase their reach and get more customers. As of the end of 2017, 82% of businesses that were already using video marketing to reach consumers globally planned to increase video marketing budget. At the same time, 65% of businesses that had not used video marketing planned to start. It would interest you to know that Amazon, the American ecommerce and cloud computing giant, currently spends $3 billion on video content. But even comparably smaller companies like Newegg are getting into video marketing because of all the benefits it provides theirs for their business.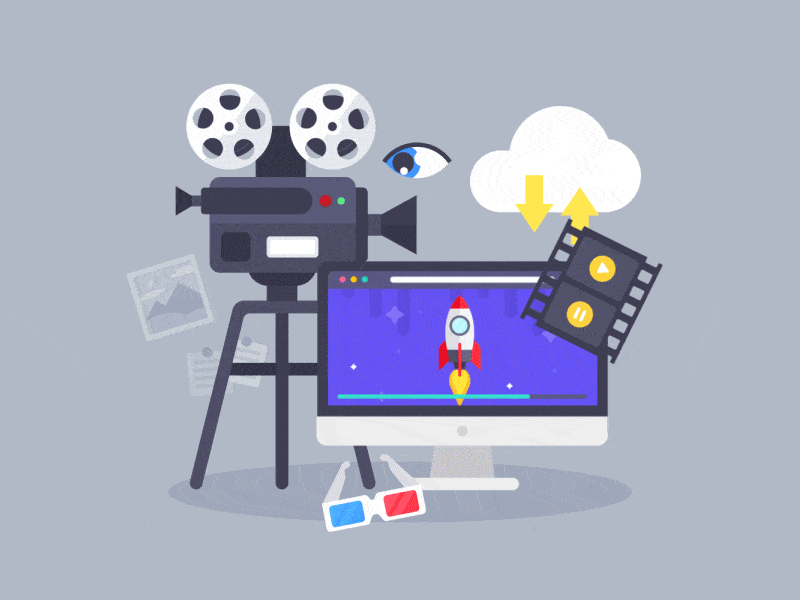 The reasons for these are not far-fetched and are related to goals such as an increase in sales, customer retention, improved customer experience and education, etc. Video marketing helps businesses achieve an increase in web traffic, get more sales, educate users, offer support and help to their consumers.

Related articles: Tips To Improve Your Video Marketing Strategy
A crucial tool that businesses use to achieve goals when it pertains to video marketing is the social media. Videos are promoted on social media platforms where internet users can have unrestricted and limitless access to the business and round the clock interactions with the brands directly. The 76% of marketers testified to the fact that social media channels helped drive more customers to their website and business.
Infographic Source: 16best.net
If you like it! please share it!